W Ed Harris is a classically trained multi-instrumentalist who's passion for traditional music is readily apparent in his work. "I guess I've come full circle at this stage in my life journey, in that I've come to appreciate the melodies of times past and the impact they have made and continue to influence in today's music. I've done the orchestral, jazz, folk, bluegrass, gigs a number of years before realizing my passion for Celtic music. It has remained my main focus for over 30 years now." 
Music has remained central in Ed's life since he first picked up the guitar, at age 5. "I can't imagine a life without music", he says. "I've been asked many times, when do I find time to practice, and my response is always, "That's like asking when do I find time to shower or brush my teeth?"
Ed has received several music awards and nominations over the past years:
2022 - Finalist - Best Music Video - World Songwriting Awards (WSA) 
2021 - Rising Artist Award (AMA)
2020 -  Best Artist Performance Award  - "Morrison's" ( IMA)
2020 - Best Album "Well Below the Valley" (AMA)
2019 - Executive Music Award (Highest Honor) (AMA)
2019 - Best Song "Otzi Man" - Canadian Songwriter's Association
2018 - Finalist for Best Album "New Bern Seisiúns"  - INA, Scotland 
Ed's passionate musical interpretations are diverse and multi-dimensional. From traditional to contemporary, his music is sure to connect at some level with the listener" - Celtic Music Review
"...W Ed Harris' widely varied themes and aesthetic choices, is a transcendent part of the world music canon" - Akademia Music Review
Ed has always been supportive in keeping music within the public school system. He has volunteered to introduce young students to traditional instruments and music during "Heritage Day" and has provided music for 3 documentary educational films for the University of North Carolina. His album, "Reflections of the Heart" is currently playing a part in relaxation therapy at the VA Medical Center, where he is employed, for combat veterans suffering from PTSD. Net Sales from his music benefits St. Jude Children's Hospital.
Ed has also been an active member in the following music organizations: Celtic Heritage Society, TradConnect, Fiddle & Bow Music Society, Irish Music Society, and the Four Peaks Arts Council.
 Membership and Affiliations (Past & Present)

BMI (Broadcast Music, Inc.)
Fiddle and Bow Music Society 
Northern Arizona Celtic Heritage Society
Arizona Irish Music Society
Grand Canyon Music Traditions Society
Four Peaks Irish Arts Council

Discography
Family, Friends, Choices, & Memories - 2022
Cares of Tomorrow (Can Wait) - 2022
The Foggy Dew - 2021 
Reflections of the Heart - 2020
Turas Ceilteach - 2020
Ye Banks and Braes - 2019
The Well Below the Valley - 2018
The New Bern Seisiúns - 2016
I-Rish You a Merry Christmas - 2015
Celticophilia - 2015
Two Rivers - 2014
Film and Theater Projects (Audio/Sound Effects) 
Film: 

   "8 Weeks in March"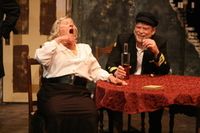 "Crawdad Slip"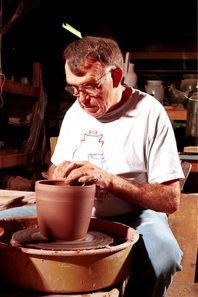 "New Life" -  "Winner Best Local Documentary, Carolina Film & Video Festival 2000"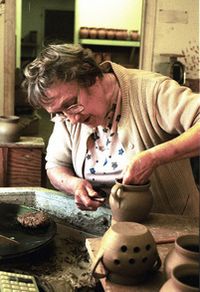 Theater: 

Theatrikos - "Radio Theater - 2013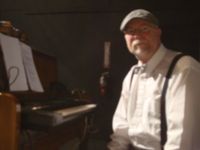 Audio & Sound Effect Projects: 
"Inner Sanctum" - Act 1 
"Time Machine" - Act 1 
"Fibber and Molly" - Act 2 
                                          "Flash Gordon" - Act 2
Band History:
"TimberCreek" - Folk
"St. Steven's Green" - Irish/Celtic
"Homestead" - Bluegrass